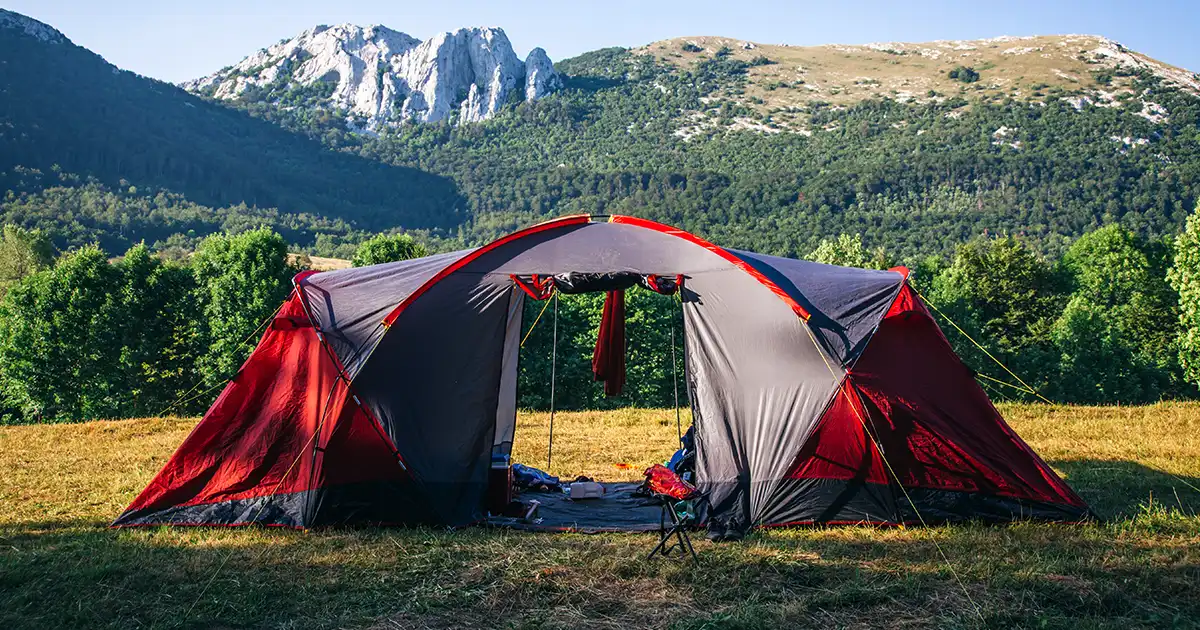 How to Make Camping Fun for the Whole Family – Our Top 5 Tips
December 8, 2021
Camping can be a fun adventure for all ages, but keeping everyone happy can be tricky at times. Read our guide on how to make camping fun for the whole family to ensure a happy, harmonious camping vacation!
1. Make Sure You Have Enough Space
Consider getting a 2 room tent. You can have a 'living area' with a table and chairs and fun things to do, or have 2 separate bedrooms, one for the adults, one for the kids.
The larger the tent, the more space you'll have, but the longer it will take to assemble. Larger tents are obviously heavier and bulkier too, which is something to consider if you're taking a lot of gear with you.
If you have teens, you can consider allowing them to have a small pop-up tent to themselves. Sometimes this can give them a bit of space to escape into, especially if you have younger kids as well.
2. Create a Home Away From Home
Make your tent living space as comfortable as possible. As well as ensuring the basics are covered (making sure everyone has a warm and comfortable bed, making sure everyone has somewhere to sit, etc), you can add some extra touches to make things more comfortable.
You can bring solar-powered fairy lights to give your tent a bit of cozy warmth at night, some soft rugs or mats to lay on the floor (to make it more comfortable to walk on), and even small touches like a bucket to keep shoes in, to stop people from tripping over all the time.
It may take a couple of camping trips before you realize what you really need to make everyone feel comfortable and relaxed. Take note when you get back from your next camping trip about what you felt was missing. You can also take note of what you didn't use, saving you space on your next trip.
3. Bring Plenty of Supplies
With young kids, it's important to bring plenty of distractions if you're stuck in your tent for whatever reason. Craft supplies, board games, a deck of cards, and toys are all handy items to have around.
Modern life means that it's easier than ever to bring a tablet or iPad for your kids, but if you want them to have a total break from screens, you'll need plenty of distractions to keep them going.
Consider thinking of some simple games you can play that involve little equipment, or even no supplies at all. Scavenger hunts are a good choice. All you need is a piece of paper and a bit of imagination, and you can keep your younger kids occupied for a while.
It's also worth making sure you have all the essentials you need. Basic items like diapers, wipes, tissues for streaming noses, hand sanitizer, and band-aids can be forgotten if you have to pack a lot of camping gear, so make sure you have plenty of these basics on hand.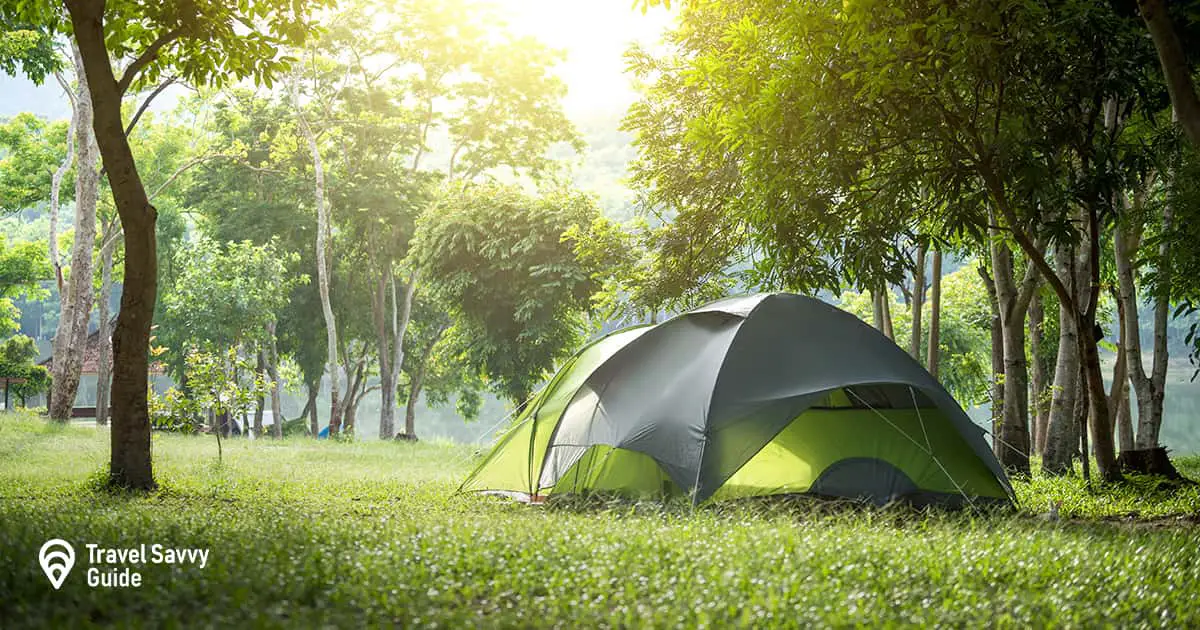 4. Have a Backup Plan
Sometimes, plans just don't work out the way you want them to. Maybe an attraction you wanted to visit was closed, or the weather prevented you from going on a beautiful hike.
Before you go, plan backup options. If the weather is terrible, is there a place to go to stay warm and dry? Could you take your kids to the movies or to a museum to keep out of the rain? Can you eat out instead of cooking in the tent if you need something to do?
Keep a list of the potential options, and remember that camping trips can throw you some unexpected curveballs. What will you do if the weather becomes unsafe? It's worth thinking about emergency situations too.
5. Keep Everyone Fed and Well Hydrated
Everyone gets 'hangry' from time to time. When you're camping with a family, you need to make sure you have enough snacks to keep everyone going, especially if you're having lots of outdoor adventures – kids get hungry when they're on their feet all day!
Look for well-packaged, easy-to-carry snacks. Energy bars and trail mix are good choices, as well as fruit (bananas are always useful for an energy boost). Take some hot cocoa mix and marshmallows for cozy evenings around the fire, and you'll keep everyone happy.
It's also worth making a meal plan in advance if you plan to cook rather than eat out. Look for simple, one-pot meals (check out this list of 30 One-Pot Meals for Camping by the Food Network for ideas).
Lastly, don't forget the coffee. If you're camping with young kids, you might need the caffeine to keep you going …
We hope this has helped you to figure out how to make camping fun for the whole family!